More Durable Magnetic Attachment
Our design beats suction-based models for ease-of-attachment, reliably staying connected to the boat, and longevity of components.
Collapsible for Easy Storage
Folds up neatly to increase your boats storage capacity
Adjustable Angle
Set the angle to create the custom wave you want to ride
Highest Quality
Long lasting, hard working materials you won't need to replace
Introducing
FlipSurf – Wakesurfing Wake Shaper
Extra large face to maximize water displacement and boost the size of the wave
Strong magnetic attachment holds FlipSurf to the boat better than suction cups or Velcro alternatives
Switch sides of the boat in seconds
Adjustable angles to customize the perfect wave
Collapsible for easy storage
Made of light, durable material that floats
Now Available!
Order Today
$335
Color Options: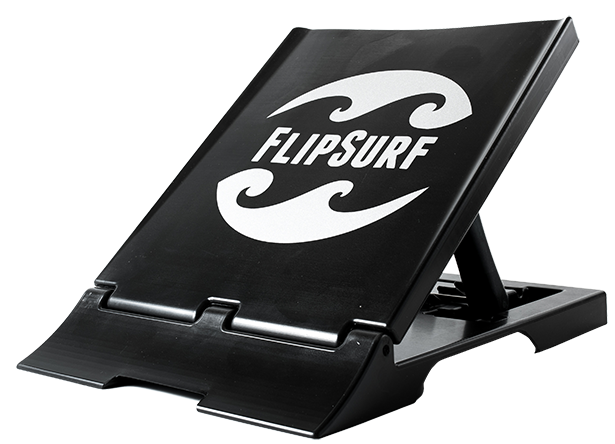 Heavy Duty                                                        Easy Install                                                              Compatible with Most Boats
FlipSurf comes with two (2) mounting bracket that attach to either side of your boat using a strong, double-sided tape. The mounting brackets are available in either black or white, the bracket is low profile and blends into the boat with a classy finish. FlipSurf attaches to this mounting bracket using built-in magnets that are both more effective and more durable than the suction cup and velcro alternatives available.

Make Waves Larger or Smaller                                                                                                           Less White Water
Adjusting the angle on FlipSurf is both easy and simple. Greater angle, bigger waves. Reduce the angle for beginners to produce smaller waves. Once a rider is more comfortable with the feel of the wave, you can set FlipSurf to the maximum setting to get the biggest, longest waves.
Collapses to < 2″                                                Takes Just Seconds                                       No Disassembly Required
FlipSurf is designed to collapse in seconds with no disassembly required. Once, collapsed, FlipSurf is reduced to less than 2″ in thickness, allowing you to store it anywhere on the boat. Storage space is very limited with all the equipment required for boating. FlipSurf's approach to the problem gives you more space and more time to enjoy what you love doing.
Sign up to receive special offers, product updates and more.